Not leaving my imagination to wander: a review of Eyes of a Thief
Author ········· Ruba Asfahani
Published ······ Online, Dec 2014
Section ······· Culture
In celebration of their tenth anniversary, the opening film of the
London Palestinian Film Festival
was the 2015 Oscar contender for Palestine
Eyes of a Thief (Eyun el Haramieh)
. Written and directed by Palestinian director Najwa Najjar (
Pomegranates and Myrrh
), the West Bank set thriller stars the Egyptian television star Khaled Abol Naga, Algerian singer Souad Massi, and hidden away in the café is Palestinian artist Khaled Hourani.
Abol Naga, who has seen fame and critical success with
One-Zero
(
Wahad-Sifr
) and
Heliopolis
, was brought over to Palestine for a quick four-week shoot, after waiting two additional weeks for his visa. As the lead character Tareq, Abol Naga has a captivating aura on screen and although there are points in the film in which you want to slap his character for not "fighting the system", Abol Naga has proved once again his skill in portraying yet another character stuck in a bind.
In
Eyes of a Thief
, Tareq has just emerged from a ten year spell in an Israeli prison. Moving backwards and forwards between 2002 and 2012, we find out that he was shot by an Israeli soldier after trying to get back into his village (Sebastia) - which was under fire and surrounded - to find his wife and baby. Very quickly, we figure out that he was shot, looked after by a priest and some nuns, and his wife Houda is dead and his baby daughter Nur was taken away to an orphanage. There's a moment of confusion for us and Tareq when he's trying to figure out why his sister-in-law Salwa is being so curt with him and not giving him answers to his questions. Why is she not giving him more information? How did his wife die? And why on earth was his baby taken away?
All becomes clear, and far too quickly. After following a few leads, Tareq heads to the city of Nablus and lo and behold, he finds his daughter Nur in the first place he sits down in to have a coffee. After securing a job with the town's very own Godfather (Adel), Tareq soon discovers two major details – Adel is a crook and Adel's fiancée slash Tareq's housemate slash love interest – adopted his daughter who is now called Malak.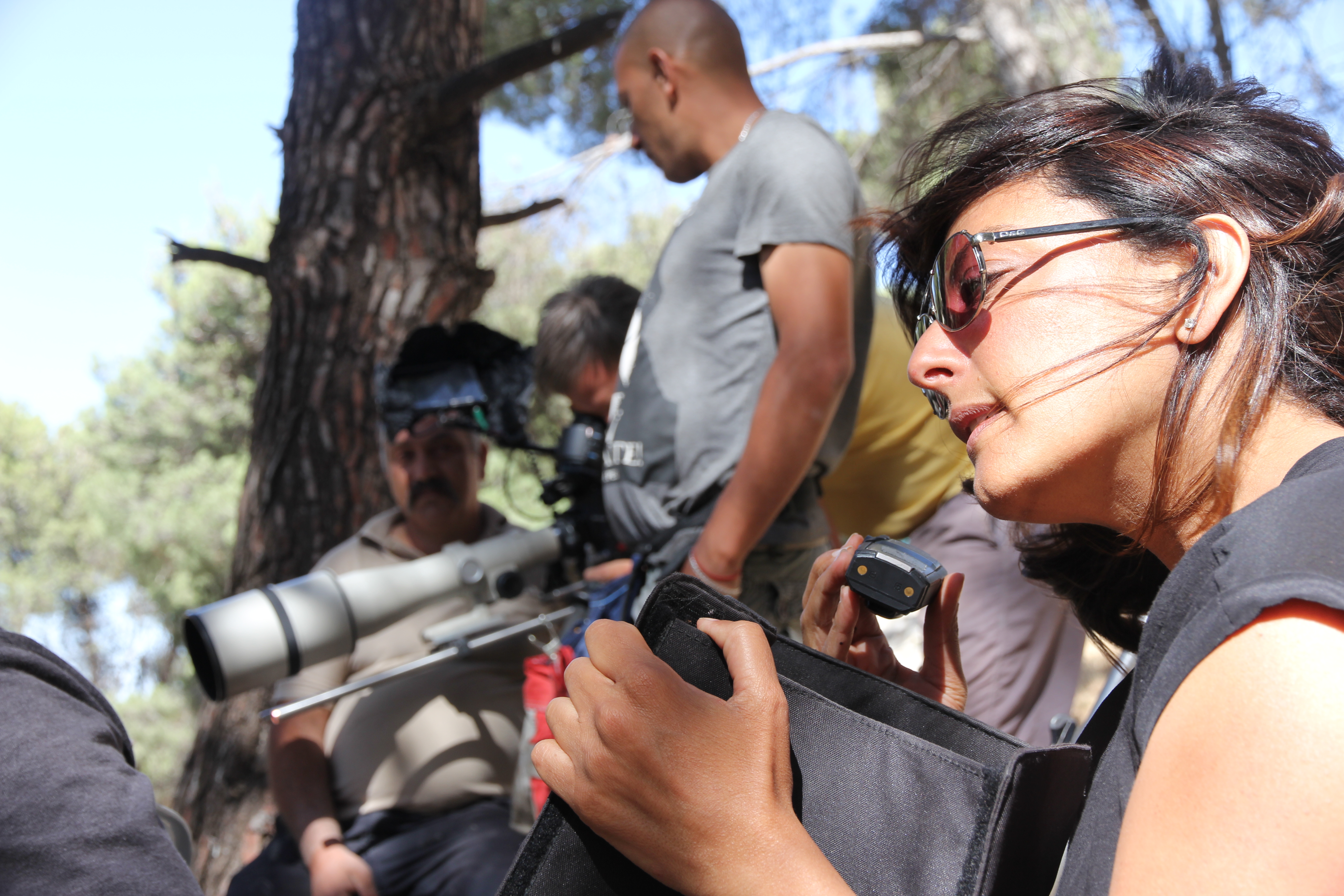 The first half hour of
Eyes of a Thief
I found quite captivating; flitting between 2002 and 2012, the story uncovers what really happened, but my problem came when all the "thrilling" parts of this thriller were revealed so early on. It then became an issue of waiting to see it unfold quite slowly. That being said,
Eyes of a Thief
is not a bad film. Abol Naga was brilliant at playing a sensitive brute and the young actress Malak Ermileh playing his daughter Malak was absolutely spectacular. Her ballsy attitude and potty mouth made her one of the most entertaining characters in the film.
One of the more disappointing elements of the film however was singer Souad Massi. There is no denying the quality and beauty of her voice and Massi composed and recorded three new songs for this film, but as one of the lead characters, Lila, she was stiff. In fact, this was a common issue throughout the film, and it rendered me incapable of connecting with any of the characters as they seemed too far removed from the supposedly dangerous and thrilling situation they were living in. Even after Adel was exposed for the crook that he is, there was an emptiness surrounding the circumstances that didn't quite succeed in making me feel
anything
.
Eyes of a Thief
is inspired by and based loosely on the 2002 Wadi al-Haramiya sniper attack when 22 year old Tha'ir Hamad acquired a World War II rifle and shot and killed seven Israeli soldiers and three Israeli civilians. Hamad is now serving eleven life sentences for the eleven he killed. In the film, the elements taken from this real-life story are the shooting of the soldiers of which Tareq is guilty, and although we all know that from quite early on, the 'sleepy' town he's moved to are slow to pick up on it. The question is, should we really care? I found this side story actually one of the most interesting parts of the film and yet it was hardly developed, being washed over and pushed to the side in comparison to the Adel vs. Tareq narrative.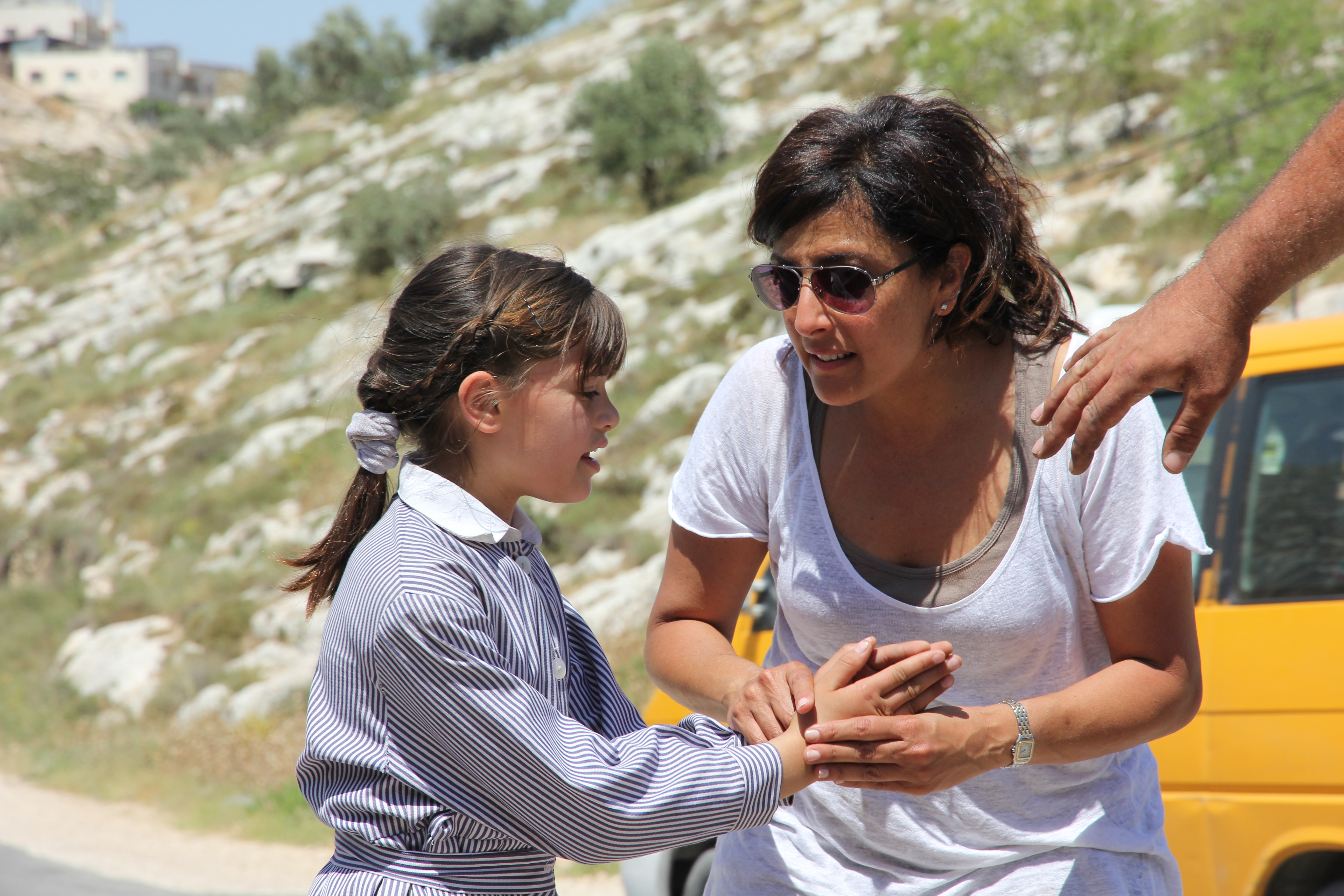 Furthermore, given that family is possibly the most important element of Arab culture, my pure Lebanese heart found it difficult to accept that this man, who for ten years was locked away, didn't let anything get in his way of searching for his daughter, but when he found her, barely made a peep about it. The relationship that develops between Tareq and Malak is incredibly touching and some beautiful moments were captured on film, but I was left with a sense of "Would my own father have done that?". It is not unacceptable for a man to not overtly show his emotions but Abol Naga's Tareq is not one of those people, from the outset of the film you can see how important his family is to him and the risks and challenges he faces to find the truth about them. So why when he finally finds his beautiful baby girl all grown up, does he take a step back and not tell the truth? I felt like I had missed something here.
And where was all the gossiping? It's not a secret that everyone loves a good chinwag in the Arab world – so why was it only Adel who questioned who Tareq was? Tareq has shown up unannounced, he's a good looking guy, a handy water engineer who looks after the kids and minds his own business. Shouldn't someone have asked where on earth he came from?
Despite the fact that
Eyes of a Thief
left me with one too many unanswered questions, it does deserve to be seen, maybe even more than once. It's a beautifully shot film with a great soundtrack. The acting, for the most part, is great and there's no doubt in my mind how talented the director Najwa Najjar and her team are. But for my tastes, the film lacked reality and depth that would really have made it one of this year's best. With Palestinian filmmaking at its peak and the quality of work improving year in and year out, it's high time we see less of the rolling hills of Palestine, and more deep, meaningful and realistic characters.
Ruba Asfahani has spent six years specialising in Contemporary Arab art and culture. Having worked in Sotheby's, Artspace London and the Arab British Centre, in January she will be embarking on a new career at Modern Art Oxford. More of her freelance work can be found at artlifelondon.wordpress.com